---
🛋️ No more furniture damage!
Recent studies show that furniture damage is one of the most prevalent problems among cat owners. Cats do this to maintain the health of their claws. With Foldycat® you will no longer have this problem! Your cat can maintain healthy claws without harming your furniture.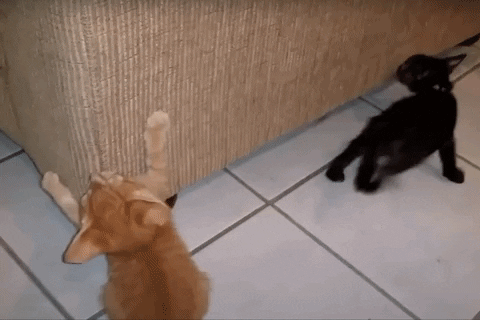 🐱 
Fullfill your cats' nature!
Cats naturally scratch and catch objects. Doing something indoors is more difficult than doing it outside. Foldycat allows your cat to fulfill those necessities with this product without going outside!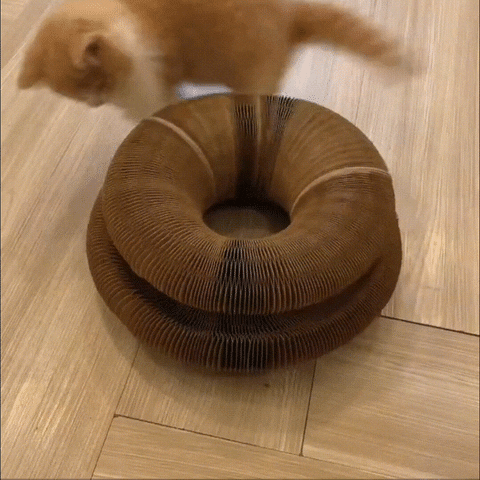 One fits for all 

Our product will be suitable for all of the cats out there! you can size it up by connecting 2 or 3 Foldycats together. So run, check out our bundles. 😉 
👍 
Easy installation and you can take it with you everywhere!
Cat toys' difficult installation processes and excessive space requirements are two of the most troublesome aspects of them. We provide you the option to essentially fold that issue away with Foldycat®! It's simple to set up and take down whenever you want. You can take it with you to everywhere!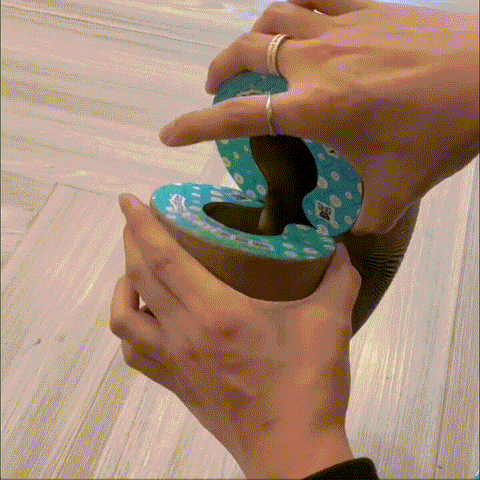 💤 

Your cat will love to sleep in it!
Cats love napping in a circle forms. We are fairly certain that your cat will adore Foldycat® if they share our opinion.
Questions and Answers

Q: How durable is it?
Foldycat® is made from high-quality environmentally friendly corrugated paper, honeycomb encrypted and thickened, with tight gaps. It is strong and durable, and will not hurt the claws of your little one.
Q: Would this hurt my cat?
Our product designed and made in the best way possible. Material vise it will not hurt your cat. And the little gaps are flexible so your cats' paws are safe!
Q: How big is it?
It's size is 24*24*10cm, although you can size it up by connecting two cat scratching boards together to increase the area of the cat scratching board, cats have more fun playing!
🚚 Free shipping within 4-7 days and returns! 

Your happiness is our priority. That's why your cargo will arrive at you Dec 4 to 7 days.  We offer unconditional refund if you are not satisfied when the product reaches you!